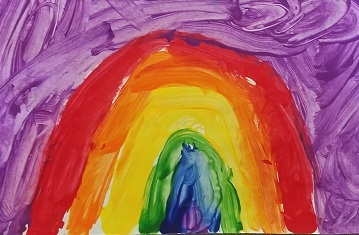 Imagine Peace Works has emerged from the joy and the struggles of working with children and their teachers in a variety of settings, including my own home, schools, childcare centers and camps, working in Red Cross shelters following disasters across the country, and some international work as well.
My home is in the woods along the Kenapocomoco River, land of the Potawatomi and Miami. I am inspired by the loveliness of nature and also by its strength and power.
I have taught early childhood literacy, presented at local/state and national conferences, and authored curriculum books and training materials. I am an active member of the Society of Children's Book Writers and Illustrators.
Kathy Fry-Miller, author and educator